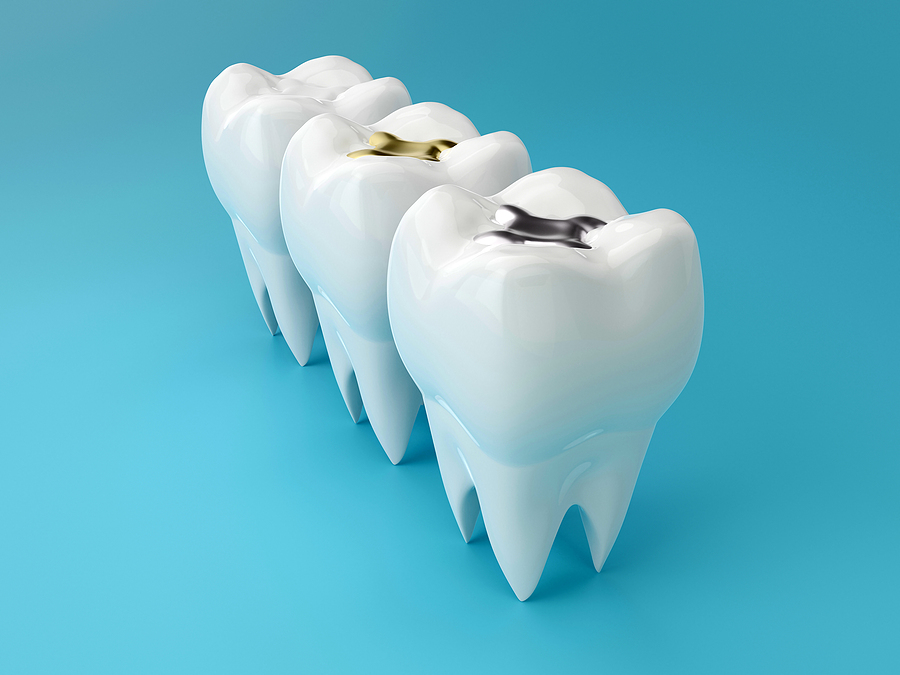 Dental restorations are widely used to restore the teeth to their ideal functionality, aesthetics, and strength. Although most dental restorations were made from metals, such as amalgam, gold, or silver, a few years back, we have resorted to the use of tooth-colored restorations in recent times. They provide the teeth with the necessary structural support and also stay indistinguishable among the natural teeth.
What are Fillings?
Fillings are widely used to fill cavities caused by tooth decay, restore or reshape teeth that have been cracked or chipped, etc. Earlier, amalgam fillings were the most prominent ones as they possessed excellent strength and durability. However, they have been largely replaced by tooth-colored fillings made from dental-grade ceramic or composite resin.
Fillings can be customized to match the exact appearance of the natural teeth in terms of color, texture, and translucency. Once placed in the cavity, they can be shaped as required. Tooth-colored fillings provide excellent sealing properties and durability. They remain as good as new for many years without any hassle, provided you practice optimum oral hygiene and avoid biting hard foods.
Dental Crowns
Crowns are one of the most versatile dental restorations. They are used for both cosmetic and restorative purposes, such as restoring teeth that are cracked, chipped, broken, misshapen, excessively worn out, or too weak to sustain by themselves. Further, they render excellent strength, durability and can be customized to match the appearance of your teeth perfectly.
Crowns will be placed on the teeth and bonded using dental adhesives. We will take a bite test and ensure the restoration isn't adversely affecting your bite. Once it is placed, it would hold the tooth intact and prevent further damage to it. You will be able to bite and chew food without any hassle or worrying about your tooth breaking.
What are Bridges?
Dental bridges are the simplest means to replace a missing natural tooth without undergoing surgery. Bridges are made from tooth-colored, dental-grade ceramic material that can be customized as required according to the contour and appearance of the extracted tooth. A bridge comprises a solid prosthetic tooth that is accompanied by crowns on either side that hold the bridge firmly in place.
Bridges fill the gap left by the missing tooth entirely, thereby keeping the adjoining teeth from drifting from their orthodontically right positions towards the gap. Also, oral functionality will be restored to normal with a bridge in place. They last as good as new for several years without any concerns if you care well for them and avoid unhealthy oral habits.
Please reach out to Table Mountain Dental in Arvada, CO, to have a consultation with our dentists. Please call us at (720) 749-2711 or schedule an online consultation, and we'll guide you further.