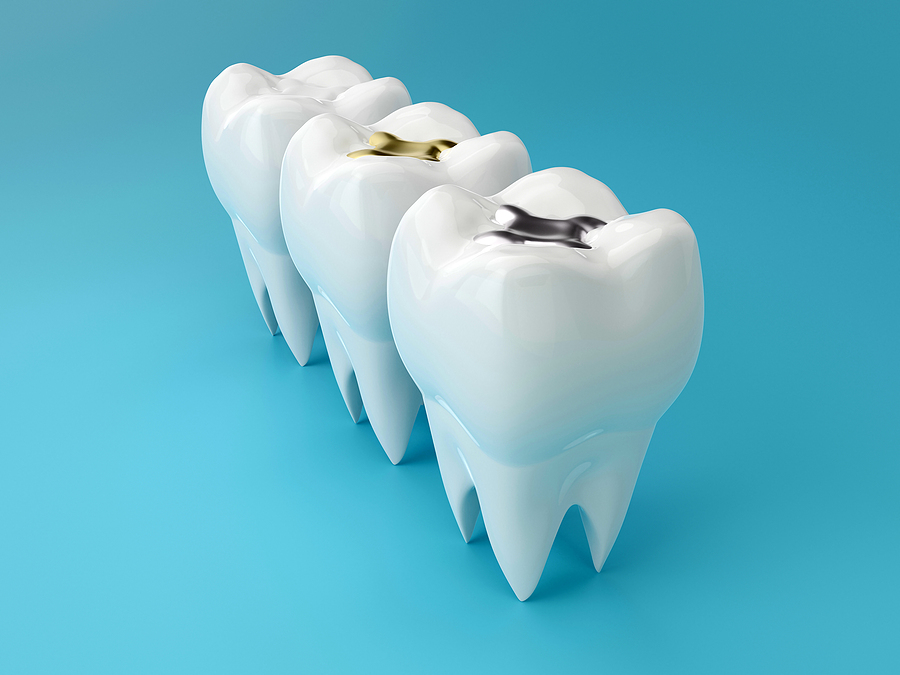 Dental Fillings
At Table Mountain Dental, we are proud to offer a mercury-free environment.  When a lifetime of wear requires a dental filling, our team will place a composite filling to repair any existing damage and prevent further decay.  
Composite fillings are a tooth-colored restoration that offers both protection to the damaged tooth and the ability to provide a beautiful looking smile. The placement of a composite filling usually takes just one office visit and can significantly improve the appearance and health of a patient's tooth.
To better protect our patients' long-term health, we choose not to use amalgam fillings. Commonly known as silver fillings, amalgam fillings can expand and contract, causing cracks in the teeth which can lead to additional decay and dental work. Amalgam fillings can also corrode and cause stains on your teeth and gums, and usually contain small amounts of mercury, which can cause additional problems should a filling crack.  At Table Mountain Dental, we will closely monitor any fillings you've received over the years to ensure the. best dental health for you.
Dental Crowns
Dental crowns look and feel like natural teeth, and are made from a variety of materials, such as high-grade porcelain, ceramic, or porcelain bonded to gold.
Fitting a crown requires two visits to Table Mountain Dental. The first visit provides the opportunity to remove existing decay, shape the tooth, and then fit the tooth with a temporary crown.  Additionally, using the highest technology, our experts will take a digital impression of your tooth by using a wand-like scanner.  This scanner will take hundreds of pictures of your tooth, thus creating a 3D model that will be used to fabricate your crown.
On your final visit, we will replace the temporary crown and seat the permanent crown by cementing it into place.  You will love the natural look our crowns achieve!
Dental Bridge
When a patient loses a tooth, their overall oral health becomes at risk. Fortunately, missing teeth can be easily replaced with the use of a dental bridge or possibly implant. By placing a dental bridge, we are able to maintain the proper function of your mouth by designing a bridge that seamlessly shares the same shape, color, and style of surrounding teeth. Dental bridges are made from a variety of materials, including porcelain, gold, or a combination of the two.
A dental bridge attaches artificial teeth to adjacent natural teeth, called abutment teeth, to replace the teeth missing from a smile. A fixed bridge involves the placement of crowns on the abutment teeth, or by bonding the artificial teeth directly to the abutment teeth.
Fitting a dental bridge usually takes two appointments to complete. Table Mountain Dental will prepare the teeth on either side of the space prior to taking a digital impression, using our wand-like scanner, of your teeth.  This scan will create a 3D model that will then be used by our laboratory to create a custom-designed dental bridge. Between appointments, a temporary bridge will be provided to protect the health of your teeth.