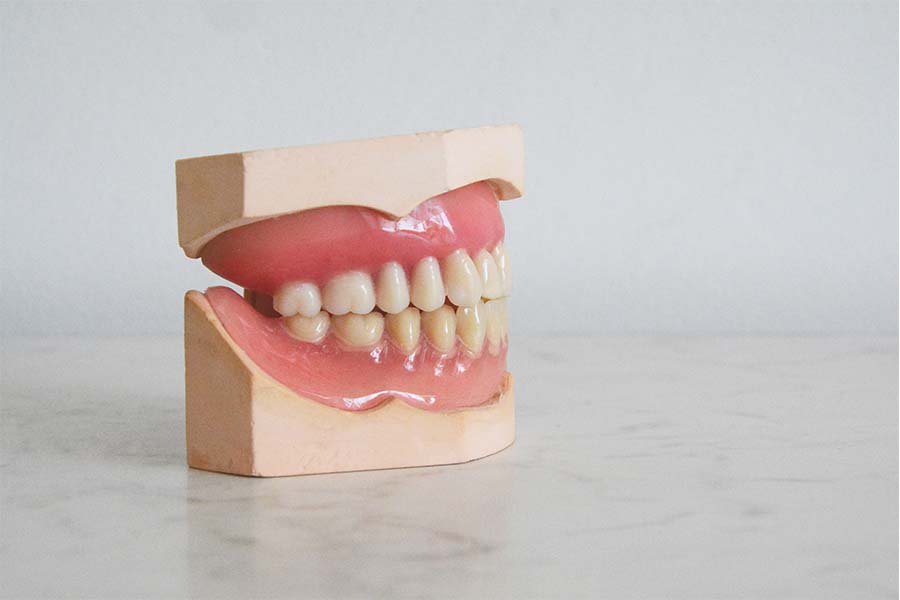 Dentures
A denture is a removable appliance that is used to replace one or more teeth and Table Mountain Dental can assist you!  Depending on your personal needs, there are several types of dentures to choose from.
Traditional Complete Dentures- this type of denture replaces all of the upper and/or lower teeth and are held in place by the natural anatomy of the mouth.  If immediate dentures are chosen, dentures can be placed directly after the extraction of the teeth.  If conventional dentures are chosen, they are often ready for placement within 12 weeks of healing after extractions.    
Overdentures – A favorite denture type as they provide  more stability and better fit, an overdenture is a placed over dental implants and typically "snaps" onto the implants.
Partial Dentures – A removable partial denture attaches to your natural teeth with clasps that keep them in place, completing your smile by filling out the spaces created by missing teeth.
Once dentures have been placed, it's essential to continue receiving regularly scheduled dental care.  This will  halt any progression of gum disease and will allow us to address any issues regarding denture replacement or realignment.
Dental Implants
Using our state of the art equipment, our dental experts are able to surgically embed a dental implant, which is a small titanium post, into the jawbone. The implant serves as the root component of a prosthetic tooth. Once the implant is in place, it will fuse to the bone during the process of osseointegration. This allows the implant to support crowns, bridges and dentures. For this reason, dental implants are widely considered to be the next best thing to your natural teeth.  Best of all, they will last a lifetime if properly maintained.
Consistent and thorough daily oral hygiene is required for implants to stay clean and healthy. It's also important to regularly visit Table Mountain Dental for routine follow-up appointments and cleanings to keep your new smile healthy and bright!