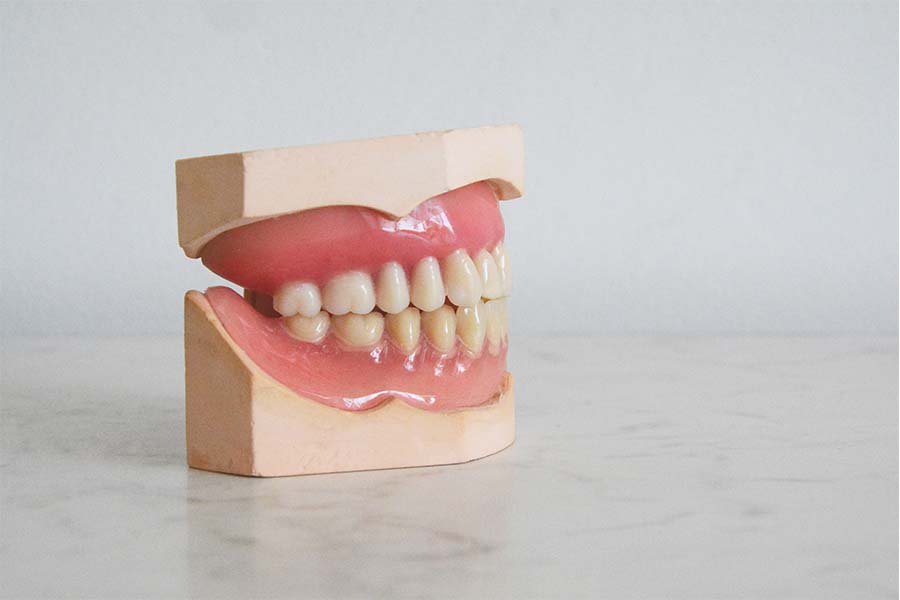 Dental prostheses are widely used restorations to replace missing natural teeth. Getting extracted teeth replaced by prosthetic ones is crucial in avoiding various oral conditions - both related to aesthetics and functionality. Dentures and dental implants are two of the most widely used prosthetic teeth replacement options owing to all the benefits they provide.
What are Dentures?
Dentures provide the best means to replace multiple missing teeth in one go. They are prostheses made from a combination of dental-grade ceramic and gum-colored acrylic, both of which would be customized and are biocompatible. Dentures are removable appliances - allowing the patient to place them in the mouth and remove them as and when required, such as cleaning the dentures, oral cleansing, going to bed, etc.
Why Should You Choose Dentures?
Dentures can be fabricated to replace all the teeth in the mouth or just a few selected sets of teeth. Such dentures are called partials, and the prosthetic teeth from these dentures would sit perfectly adjacent to the existing natural teeth.
Dentures are customizable to match the exact aesthetics of your natural teeth in terms of color, texture, size, contour, etc. This allows you to sport a pleasing smile that would look perfectly natural.
The prosthetic teeth are made from a dental-grade ceramic material that offers excellent strength and durability.
The acrylic used as the denture base is made from gum-colored material, which mimics the gums. It does a great job of holding the teeth perfectly in place.
Dentures allow you to bite and chew food as you do with your natural teeth.
Once they are placed in the mouth, your cheeks and chin start to look fuller. This way, your facial appearance would look much better and younger.
What are Dental Implants?
Implants are the go-to solution to replace single missing teeth. They provide a strong, stable, and long-lasting solution for missing natural teeth. Dental implants are placed in the mouth (jawbone) with the help of metal studs made from titanium. The visible tooth-like structure is made from dental-grade ceramic material. Together, an implant offers a robust and reliable replacement for a natural tooth.
What are the Advantages of Dental Implants?
The metal stud placed in the jawbone has screw-like grooves on its surface. These grooves give the implant the necessary stability and strength.
Since the gap left by the missing tooth is replaced by the dental implant, bone deterioration is prevented. Further, the adjoining teeth are kept from drifting from their ideal positions, which also prevents malocclusion.
Dental implants last for many years without any hassle. In most cases, implants last upwards of 15 years and would require minimal restoration.
Your ability to bite and chew food would be restored to normal. Also, if you have lost a frontal tooth, your phonetics will be restored.
Since implant crowns are customized, they would perfectly match the overall appearance of the adjoining natural teeth.
Please reach out to Table Mountain Dental in Arvada, CO, to have a consultation with our dentists. Please call us at (720) 749-2711 or schedule an online consultation, and we'll guide you further.