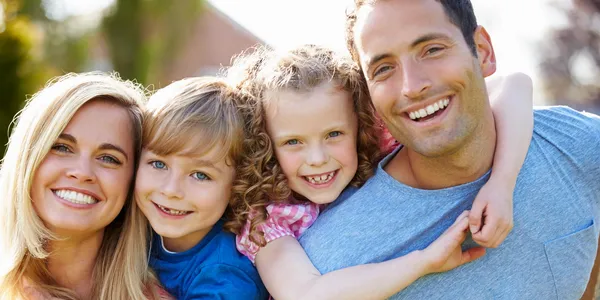 Thorough Dental Exams
Using state of the art equipment and technology, Dr. Cardon will meticulously  examine every inch of your mouth.  This also  encompasses examining organs that are not in your mouth but are related to your mouth in one way or another. Dr. Cardon will look for any abnormalities that might be caused by infections, injuries, or poor oral hygiene. He will also seek to catch any possible dental issues before they arise, so that they can be prevented.  As part of his examination, Dr. Cardon will show you high-quality pictures and X-rays on our 4K televisions of your teeth so you can verify the health of your teeth.  You'll be amazed to see your smile from a new perspective!
Professional Dental Cleanings
Since ordinary brushing and flossing are often not enough, it is recommended that you receive dental cleanings and a doctor's exam every six months.  Our detailed dental hygienists will thoroughly clean and disinfect all your dental structures resulting in healthier teeth and gums. Our hygienists will be able to clean in areas that your toothbrush and floss line will normally miss.  You'll be comfortable, relaxed and entertained as you may choose to watch a movie or television show while our hygienists are brightening your smile.
Dentistry for Kids
Dr. Cardon and our team at Table Mountain Dental have extensive experience working with children.  We seek to make them feel comfortable while visiting us.  From our inviting play area, to our comfy dental chairs and Netflix movie options, our young patients are often begging to stay longer!  Dr. Cardon is friendly, compassionate and knows from experience how to encourage children to take their oral health seriously, while also providing expert care that helps ensure they enjoy a beautiful smile for a lifetime.  From cleanings to sealants, we'd love to discuss any questions you may have.  We are happy to serve your children and their dental needs.
Periodontal Care
Periodontal care is a collection of procedures that are used in preventing and treating periodontal diseases. Periodontal diseases are dental health issues associated with the gums and areas around the teeth. Although periodontal care is part of your periodic dental checkup,  you may need closer and more frequent attention depending on the condition of your gums.  Our expert hygienists are equipped with the tools and experience to assist you in creating the healthy smile you deserve. 
Night Guards
If you suspect you may grind your teeth while sleeping, also known as bruxism, Table Mountain Dental can serve you!  We recommend you schedule an appointment to receive an official diagnosis.  Using advanced technologies, our team can scan and fabricate a custom-fit mouth guard right in our office.  You will provide the protection your teeth need for a continually healthy smile and peaceful night of sleep.
Sports Guards
Being involved in sports and other physical activities is a great way to keep healthy, however it can also pose some risk to your smile.  Using advanced technologies we can fabricate a protective mouthguard right in our office.  This can ensure that your smile can remain bright and healthy even while being physically active.